Even up to the end of my college days, I was a day scholar. Being a day scholar has its own set of privileges that hostelers don't get to enjoy. Apart from apparent benefits of staying with family members, eating home cooked food and having a own room for myself, I enjoyed the special privilege of not having to tackle the headache of personal finances. Yes, If I think of it today, that indeed is the best privilege I've ever had in my life. Finance was smoothly taken care off by my parents. All I had to take care was spending the pocket money that my mother used to give every day for college commute and lunch! What a bliss. But on the contrary I missed out on learning the importance of managing personal finances and feeling independent at that age, which every hosteler learned the tough way slowly and steadily!
Suddenly times changed. I had to move out of home comfort for job reasons. Completely new place, new people and new priorities in life. Before I could realize properly, I fetched my first salary in hand. Having only seen limited money in hand in the name of pocket money, I had absolutely no idea what to do with or how to spend my salary! Since my parents were financially independent themselves, there was no requirement for me to even send money back home. Which simply means all the money was spent for my needs and the remaining little-unused money was simply lying in my account. There was no financial knowledge, planning or set goals.
Things were simply moving one day at a time. One fine day I got a call from my mother when she reluctantly inquired about my salary and what I do with all the money I earn. It was a simple answer for me that I spend all my money on movies, restaurants, gaming and shopping online. Nearly all of it that I earned. My mother was really concerned hearing that. It was then when my parents advised at length about the importance of spending carefully and to understand the fundamentals of personal finance. They even made me realize that working in the private sector, I will have to plan in advance to secure my finances for post retirement. That is when it dawned on me that spending just because one earns is a big mistake and how savings should be integral part of my life!
That was a beginning of a phase in my life when I started looking into managing my money independently. It was very tough in the beginning understanding the fundamentals of saving money and to restrain from unwanted expenditures in parallel. But it happened slowly and steadily. I started allocating my funds carefully for my regular expenditure, partly towards investment and partly towards savings. I focussed on understanding nuances of saving tax and started setting my financial goals accordingly.
Today, I am confident about my savings and the investments that I do. While I don't restrict myself from traveling or satisfying my interests, I am also careful that I don't get into debts without proper planning. Encouraging advice from my parents in a right way at the right time changed my insight about money and the way I handle it. It goes a long way in making myself a better independent individual and a self-reliant person!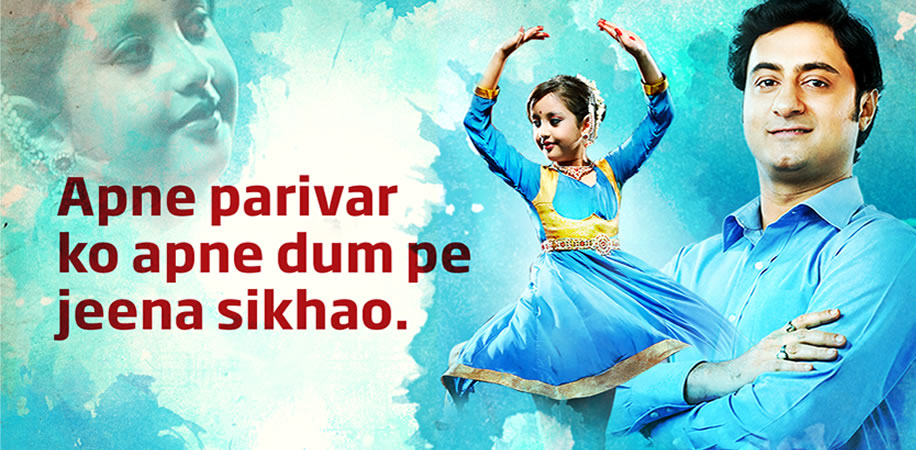 This post is a part of IndiBlogger Happy Hours
topic
"Apno Ko Apne Dum Pe Jeena Sikhao", an initiative by
HDFC
Standard Life Insurance. Watch this meaningful advertisement that shows the importance of teaching your family member the importance of being self-reliant!